---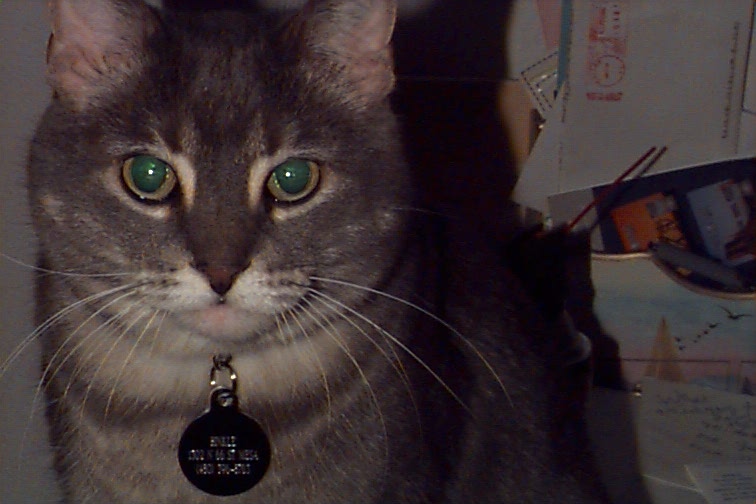 Binkle doesn't like other cats. He's a very stubborn critter. Despite having no front claws, he insists on picking fights.

Binkle arrived at Fahren Heights because his former caretakers weren't allowed to have him at their apartment. Another life saved.

Binkle's original name was "Sterling." As anyone who's been around cats knows, all you have to do to find out a cat's name is to wait for them to tell it to you. Mr. Bink is a meow monster (incidentally one of the other names he has been known by). There is a song called "Sprinklerhead" on the Dr. Edward Daniel Taylor album (Daniel Amos / Terry Taylor). The song is a takeoff of Christian heavy metal bands... Sprinklerhead is the name of the band. Due to his propensity to meow, Binkle began to be known as Sprinklerhead which was later shortened to Binkle. Due to his dislike of other cats, and orneryness in general, he is also known as Satan or Binklezebub.

Binkle wears a spiked collar (befitting his general disposition). He also has a tag which says "Binkle" and a second tag that says "aka Satan, Binklezebub, or Mr. Shithead."
All in all, Binkle is a people cat. He likes us very much and is very affectionate guy. However, he just wishes there were no other cats on this planet (or at least at Fahren Heights).
---
Copyright © 2000-2002 SAKITA. All Rights Reserved
20021101