---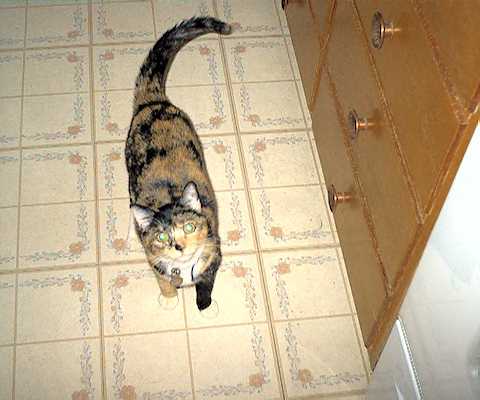 G.G. stands for "Grumpy Growly." Actually, it is spelled out as "Gigi" on her name tag. She is also known as the G-Monster, or simply as "G."
G.G. came from Friends For Life animal shelter. She, along with Ginny, were adopted at the local Petsmart. She is full-grown but not all that big physically. However, her attitude is enormous... she doesn't take anything from anybody! That explains her name somewhat. When she first arrived at Fahren Heights she growled alot and was unsure of her new situation. That helped earn her the Grumpy Growly designation. In fact, here's a picture of her "roaring" (or is that yawning?)...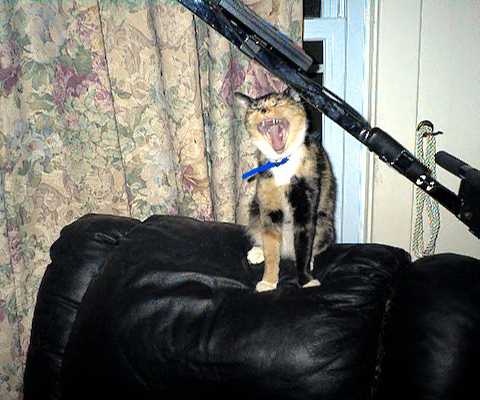 Here's another shot of our little tortie "in repose." She is a nice cat and a real beauty queen. If any of the Fahren Heights cats ever get entered into a cat competition, it'll be her first!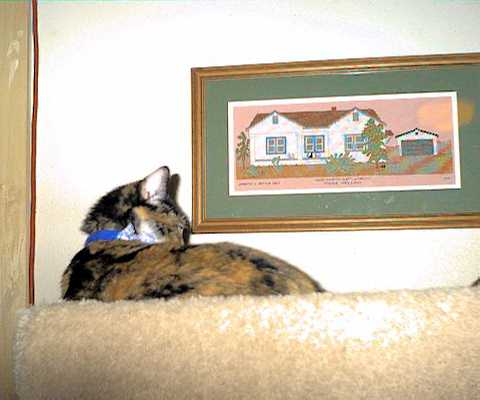 ---
Copyright © 2000-2002 SAKITA. All Rights Reserved
20021101